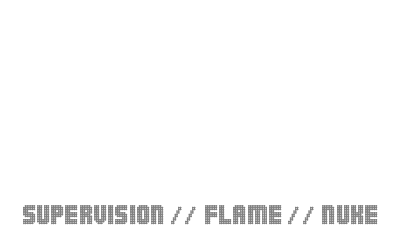 Hi! I'm Marco and working as a freelancer to deliver high-end visual effects services for the commercial and film industry.
My homebase is munich, but I'm available for national and international jobs.
VFX Supervision
Consulting, planning and set-supervision.
If desired, I'll care about every step for the post-production process to the final result.
Flame & Smoke
It's all about the beauty of the product and communication with the client. I love to work on Flame and Smoke because of the flow and endless creative possibilities.
If required, I can offer remote Smoke.
Nuke
I'm an experienced Artist in NukeX and Nuke Studio for Commercial and Film Compositing.
If required, a high-end workstation for remote work is available.